VILLAGE TOUR
Join a 1-hour guided village tour and learn about Balinese life, including history, culture, the growing cycles of rice and all aspects of daily village life. Balinese people are so keen to show you the way they live. A village is a closely-knit network of social, religious and economic institutions to which every Balinese belongs.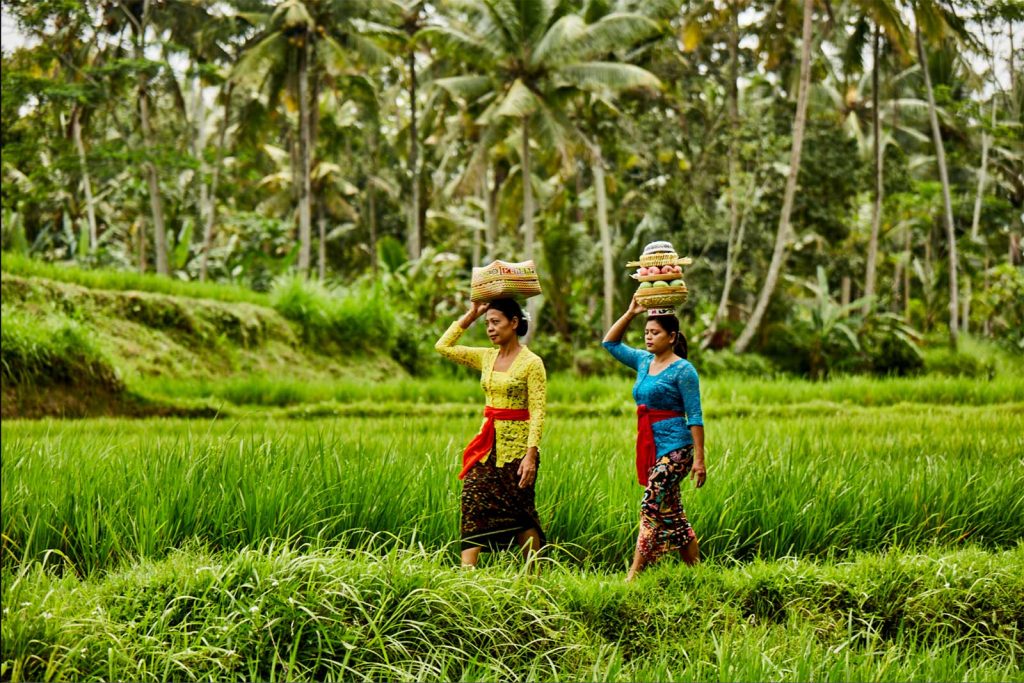 Despite modernization, Balinese villages still retain their cultural way of life incorporating their beliefs are interconnectedness with family life, village life and the land.
You can ask questions and get a better feel for how the Balinese live, visiting the
local temple, see the role animals play in the village, wander through the small lanes and see things that are very different from your home country.
Bring your camera, as it is also an excellent opportunity to get photos. Balinese are thrilled to have their photos taken, especially in their village, which does not see many foreigners.
The village tour is a 1-hr add on after lunch, so there is an opportunity to slowly walk off a bit of the delicious lunch and take your time connecting with the people.
Cost for Village Tour: USD 15 per person.
---
TRADITIONAL BALINESE DANCING
Would you like to see a traditional Balinese dance? Balinese children learn dance from the age of 4, and they love to perform for an audience. During lunch would you like to see a dance performed by young dancers from the village? These young dancers usually dance in the temple only. They are aged between 5 -14 years. The older children serve as role models for the younger ones. If you choose to add on a Balinese dance performance, you are supporting the village dance program, helping to keep Balinese dancing alive and growing in the villages.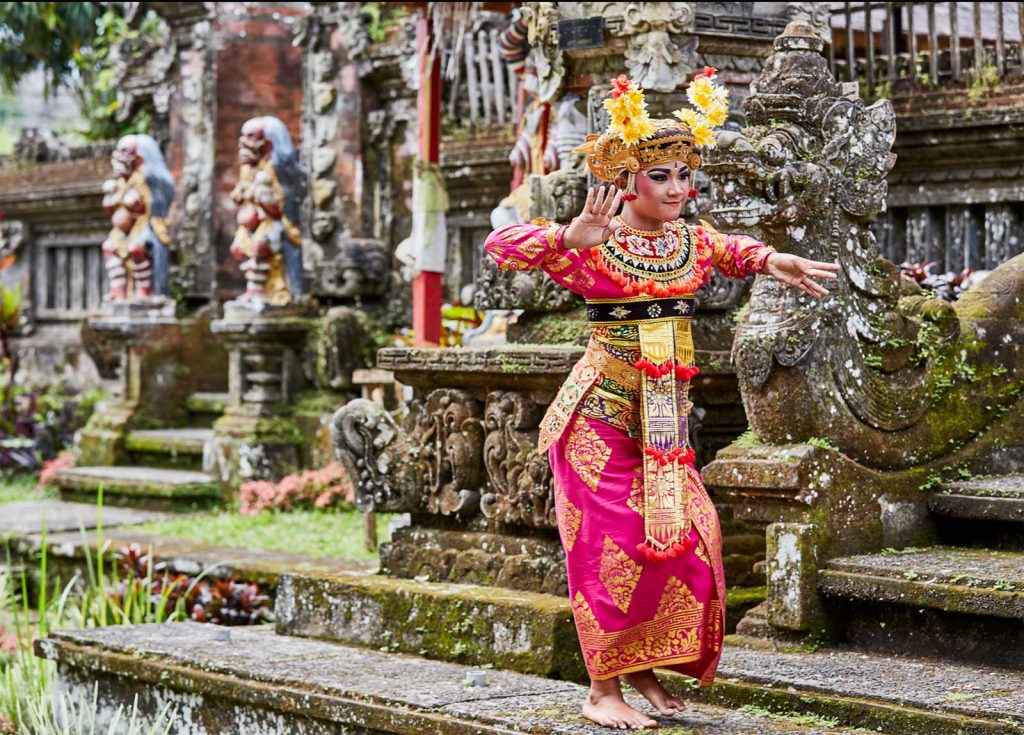 Cost for Traditional dance: USD 10 per person
Package Price: For all 5 activities including market tour, cooking class, lunch, village tour and Balinese dance performance is $ 75. This is normally $ 85 ($10 saving).
Minimum 2 people.
Time: 7 am to 2 pm (for all 5 experiences – market tour, cooking class, lunch with traditional temple dance performance and walking village tour )
Time: 4 pm to 9 pm (for 4 experiences – walking village tour, cooking class, dinner with traditional temple dance performance)